10 days to Christmas! 2 weeks to 2016! Where has the time gone?!? Looking back, I read SO many incredible books this year. I didn't get to all the books I wanted to read (Queen of Shadows and Six of Crows for starters... although I blame my reluctance and general slowpoke-ness on The Hype™), but I did manage a good amount of new releases, a handful of debuts, and plenty of backlist titles. (Urgh, does anyone else hate the word "backlist" as much as I do?) Out of all the books I read, these are the ones that stood out the most.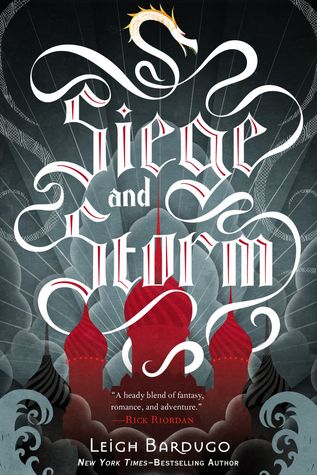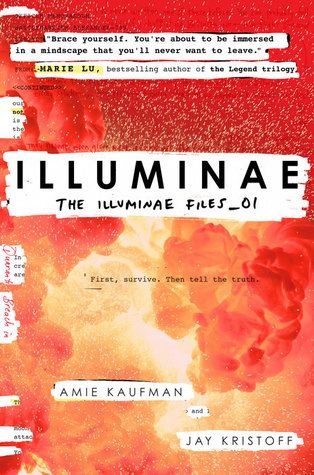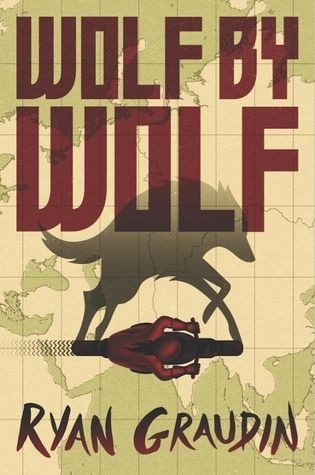 Best Fantasy: Siege and Storm by Leigh Bardugo
This book destroyed my life. I know people have mixed feelings about the middle child of a series, but Siege and Storm was everything I think the second book in a trilogy should be.
Here's why I loved it
...
Best Science Fiction: Illuminae by Amie Kaufman and Jay Kristoff
I should have a label just for my Illuminae posts. Here's my fake review of Illuminae. Here's my
Illuminae playlist
. Here are
some pictures I took of the interior
. Here's my
recap of the book panel and signing with Amie and Jay
.
Best Historical Fiction: Wolf by Wolf by Ryan Graudin
If Hitler and Nazi Germany hadn't lost the war...
I said it once
, and I will say it again: HOLY SCHEISSE! Powerful writing, fascinating characters, and an unimaginable story imagined. Get ready for your mind to be blown. AND the second and final book comes out in 2016 – in March, I think!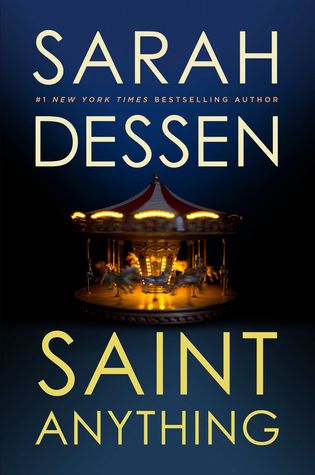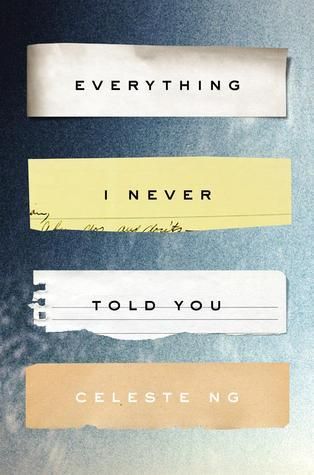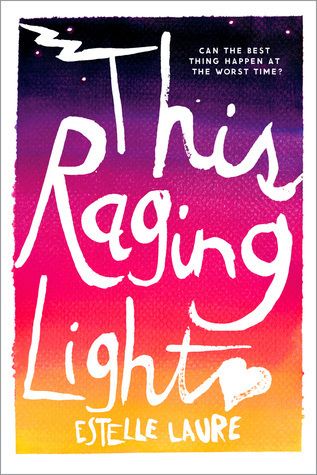 Best Contemporary: Saint Anything by Sarah Dessen
I read this book way back in June and I
still
find myself thinking back on those little moments between Mac and Sydney. The Kwackers, the pizza deliveries to the middle school gym, the first time Mac laid eyes on Sydney... Here's
thirteen other reasons why Saint Anything is my favorite contemporary
from this year.
Best Literary Fiction: Everything I Never Told You by Celeste Ng
A+ for diversity, representation, and complex family dynamics. This is actually Celeste Ng's debut novel and it is beautiful. Read
more of my thoughts on Everything I Never Told you here
.
Best Debut: This Raging Light by Estelle Laure
Ha. Ha. Ha. This debut from Estelle Laure
killed
me. I'M DEAD. I can't even talk about it. Just
read my sort-of-review
and you'll understand why.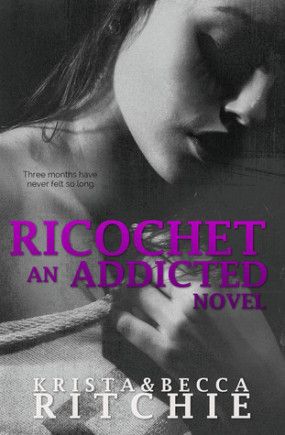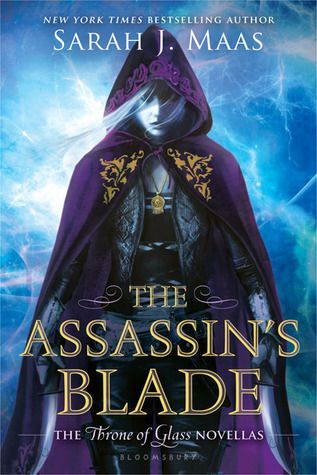 Best New Adult: Ricochet by Krista and Becca Ritchie
I like to consider 2015 my breakthrough year in terms of NA reads. Krista and Becca Ritchie's Addicted series is one that has really stuck with me (for good
and
bad reasons,
which I talk about in this post
). I'm slowly making my way through the rest of the books, but I loved this companion novel they published from Lily's POV. It made me cry in a public space. It also made me realize that I love Lily Calloway like she's my own child.
I WOULD GO TO WAR FOR LILY CALLOWAY JS

— TIFFANY (@codenametiffany) November 5, 2015
Best Standalone: Uprooted by Naomi Novik
Oh, look! Another book that I loved. LOVED.
Looooooved.
The story is a delight – so magical, such an escape – and the relationships! The slow burn! Excuse me as I internally combust from all the feelings!
Siiiigh.
If you missed it,
here's my complete review of Uprooted
.
Best Novella: The Assassin's Blade by Sarah J. Maas
This was such a treat to read. In fact, I would like to read it again, but I'm scared of the feels.
Here's my review (with Throne of Glass and Crown of Midnight spoilers!)
.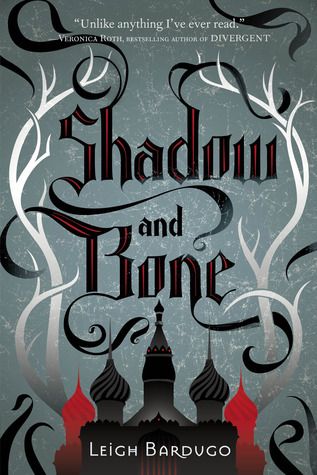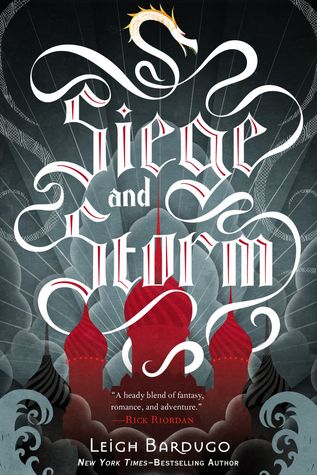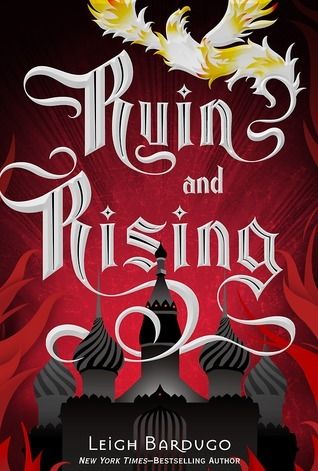 Best Series: The Grisha Trilogy by Leigh Bardugo
I feel like I talk about the Grisha Trilogy/Leigh Bardugo/Nikolai Lantsov ALL. THE DAMN. TIME. Did I reeeeally read Shadow and Bone for the first time just SIX months ago? Leigh has become one of my all-time favorite authors, and my goal is to get progressively cooler and less awkward every time we meet.
Storytime! I always forget (or erase from my memory) the little fact that
I didn't love Shadow and Bone
. Fortunately, there was one little moment, one line, that really struck a chord.
The problem with wanting is that it makes us weak.
THANK THE LITERARY GODS FOR THAT LINE because it pulled me through the Shadow and Bone and compelled me to check out Siege and Storm (and
that
book was the ultimate gamechanger for me – I wrote a
mini-review of it here
and shook in withdrawal for DAYS), followed by Ruin and Rising (which I loved so much that I wrote about it twice:
non-spoilery version here
and
uncontrollable, spoilery outbursts & general flailing here
).
Oh, and I put together a
playlist for the series here
, too. It's pretty dang good if I do say so myself.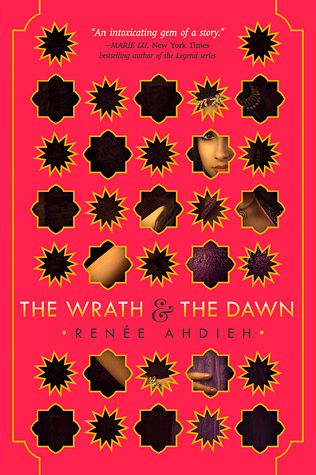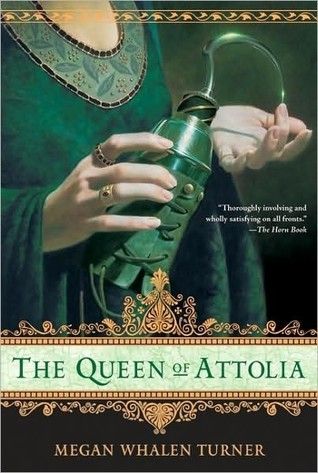 Best Female Protagonist: The Wrath and The Dawn by Renée Ahdieh
If you haven't read this book already, WHAT ARE YOU WAITING FOR. Here. You need this list of
7 things I loved about The Wrath and The Dawn
. And then you need to get yourself a copy of this book. And then we can rejoice over the amazing, sassy female protagonist that is Shahrzad. We will bond over her expensive jewelry! We will laugh about tiny cucumbers! It will be a grand time!
Best Male Protagonist: The Queen of Attolia by Meghan Whalen Turner
Yes. Eugenides from
The Queen's Thief
series. Not Nikolai Lantsov, the love of my life from the Grisha trilogy. It's Gen. Gen! I'm surprising even myself with this choice.
I mean, did I highly dislike The Thief? Yes. I really hated it SO much. And while I did not love The Queen of Attolia either, there were little bits of dialogue that made me think, "Hmmmm. There is something here."
So I haven't totally, completely written off this series. Plus, Gen just gives me distant Froi* vibes and let me tell you, FROI VIBES ARE NOT TO BE TAKEN LIGHTLY.
*Froi from Melina Marchetta's Lumatere Chronicles (speaking of which, I've just realized I DON'T HAVE A MELINA MARCHETTA TAG ON MY BLOG. WHAT IN THE WHAT!!!).
Best Friendship (TIE): A Sense of the Infinite by Hilary T. Smith / Uprooted by Naomi Novik
I have SO MANY FEELS about Annabeth and Steven's friendship in Hilary T. Smith's A Sense of the Infinite. (Also, come to think of it, Annabeth and Ava are amazing too?!??) Friendships that last through the thick and the thin (snotty tears withstanding!) are A+ in my book.
Read more about my thoughts on A Sense of the Infinite here!
And for a best friend-ship that most of you are probably already familiar with, given the rave reviews this book has received all year... Agnieszka and Kasia from Naomi Novik's Uprooted. Hooooly crap, you guys. Their friendship is powerful and magical and just #FRIENDSHIPGOALS.
Here's my review on Uprooted.
I go on and on about their friendship and I call it
a force to behold
. Because it is. BEHOLD.
So, that's my list for this year! I can't wait for 2016 – so many exciting books coming out (Truthwitch! Strange the Dreamer from Laini Taylor!), and so many great books
still to read
.
Have you read any of the books on my list? Do you agree/disagree? What other books would you recommend for each of these categories? I especially need more dashing male protagonists in my life!