This week's prompt:
Top Ten ALL TIME Favorite Books Of X Genre
.
HA. What a joke. I don't have ten "all-time favorite" books. Ten is an impossible number. There's, like, 30 books on my favorites list. And then I have to subcategorize from there: is it a forever favorite, a nostalgic favorite, or a favorite-because-it-was-perfect-for-my-life-when-I-read-it? If I read it again
today
, would I still love that book? Did I only love that book because it defined my life at a specific time? Does it matter?
It's complicated. And I realize that perhaps I give way too much thought to these Top Ten Tuesday prompts, but... such is life. I CAN'T CHANGE WHO I AM. ¯\_(ツ)_/¯
I did my best to narrow it down to my top ten all-time favorite young adult novels. And even that got a little squishy. (What about the books that were never reeeaallly classified as YA, because YA didn't exist when they were published? What about ________?! That's definitely not YA but it's absolutely one of my ALL-TIME FAVORITES!!!! etc.)
Soooo... okay. I fudged it a little. But rules are meant to be broken, right? Right.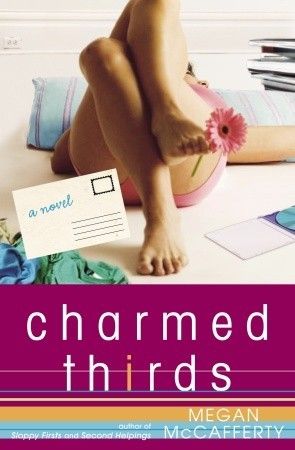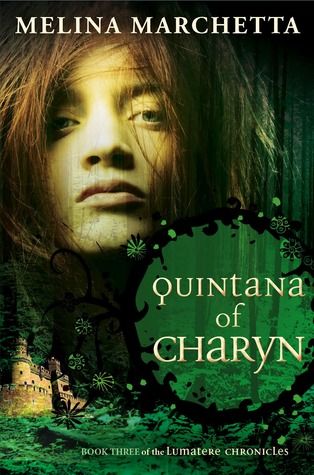 1. Charmed Thirds by Megan McCafferty
I'm pretty sure most of the Jessica Darling lovers
hate
this book.
Charmed Thirds
is my favorite. It's soul-crushing and heart-breaking and has countless moments and lines that I'll never, ever be able to get out of my head. (Just a reminder that
Marcus Flutie is probably the fictional love of my life
.)
2. This Lullaby by Sarah Dessen
Not surprisingly, Dexter Jones is also on my
list of boy crushes
. I feel like I've touched on this before, but Remy Starr is ME. I mean, she's the exact opposite of me (
ESTJ?
vs. INFP), but emotionally, SHE'S ME. And this book changed the way I look at relationships and vulnerability.
3. Quintana of Charyn by Melina Marchetta (goddess of everything!)
I can't even think about this book without wanting to cry. The whole Lumatere Chronicles series is gorgeous and intense – if you haven't read
Finnikin of the Rock
, then drop everything and do so NOW – but Quintana is perhaps my favorite, favorite, favorite Marchetta character ever. And that's really saying something, because MM writes so many wonderful characters with magnificent stories. So many passages that still punch me in the gut.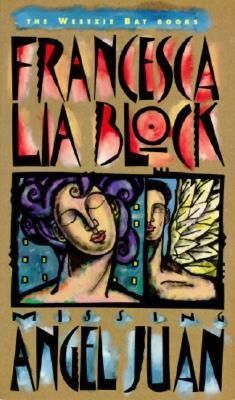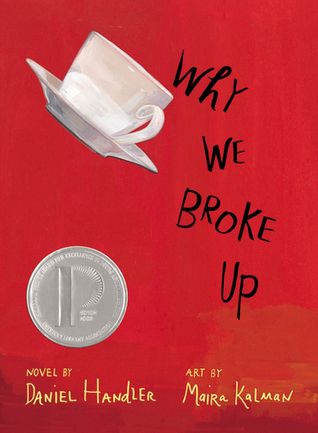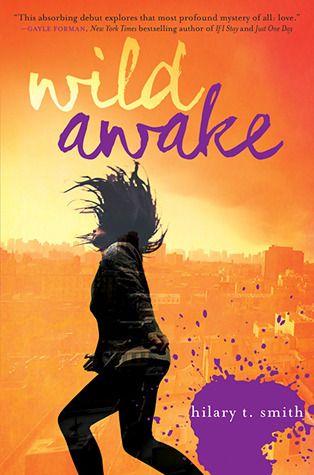 4. Missing Angel Juan by Francesca Lia Block
Francesca Lia Block was a HUGE deal to me when I was sixteen years old. When I read
Witch Baby
, the second in her Dangerous Angels "series," it was like I had a moment of awakening – of yes, finally!, someone who sees me for who I am.
Missing Angel Juan
was kind of revolutionary for me because it made me realize that I could be loved – even with my weird, messy, wild thing, snarl ball ways – but that I could also be okay on my own, and that it was important to know how to be alone and to have healthy relationships.
5. Why We Broke Up by Daniel Handler & illustrated by Maira Kalman
I read this in college and re-read it and cried for days. Min's writing style reminded me of my own. Her experiences felt like ones that I had had. When I read this book, I would
totally
have written sincere, guileless letters to a former love.
Why We Broke Up
was the perfect mix of quirky romance and startling honesty, and it just hit me unexpectedly in all the right ways.
6. Wild Awake by Hilary T. Smith
I don't know if I'll ever really be able to articulate what makes this book so important to me. Instead I'll toot my own horn and link you what what I think is the
PERFECT playlist
for it. I'll also include what I wrote in a
previous Top Ten Tuesday post
:
Hilary T. Smith is amazing for writing this book about people living with mental health issues. It doesn't tiptoe around anything but neither is it your standard clinical categorization of "so-and-so suffers from this and that." It's a barbaric yawp over the rooftops of the world, in more ways than one – yes, it's about mental illness, but it's also about life and how we choose to exist in and interact with the world. Unexpectedly, Kiri and Skunk have become one of my absolute favorite literary couples. They're both so imperfect and screwed up and uncontainable and dealing with their own traumatic memories, yet they help one another become healthier and happier without forcing each other to be different.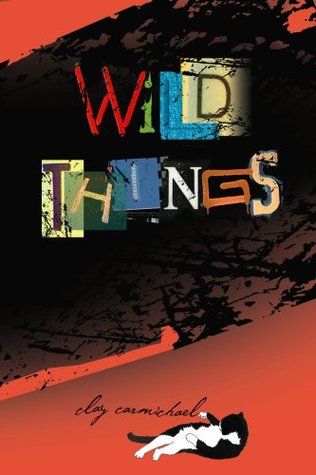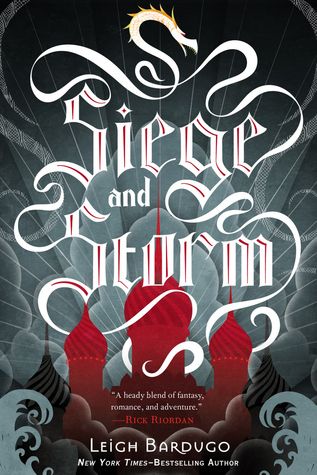 7. Stargirl by Jerry Spinelli
I guess this is what people would consider a window book – I must have read this when I was twelve or thirteen years old. It opened my eyes to the idea of nonconformity. It made me realize it was
okay to be different
. I know the world is different now, and probably every kid grows up today being told that it's okay to be different (the perks of being raised by Gen X/Gen Y, I guess), but for me it was a life-changer.
8. Wild Things by Clay Carmichael
Not strictly YA, but it's an incredibly underrated comfort read. It's whimsical and so
human
. So many elements still linger with me, from the description of Uncle Henry's incredible sculptures, to the detached chapters written from the perspective of a feral cat, to the colorful characters and their relationships. It's really, really great.
9. Siege and Storm by Leigh Bardugo
I know. This one is probably a weird pick, but I swear to god
it changed me
. In
Siege and Storm
, everything was shades of gray. You didn't know who was really bad, or who was really good, and it messed with your head (and your heart, ouch, ouch), and it's just such a perfect reflection of life. (
Click here for my short review for Siege and Storm.
)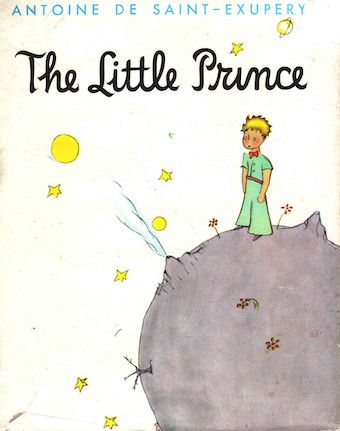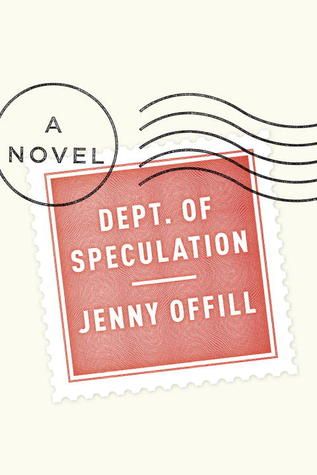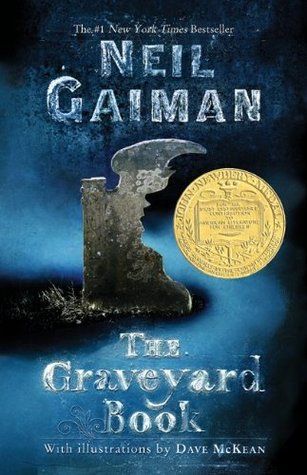 10. The Little Prince by Antoine de Saint-Exupéry
Finally.
The Little Prince
. Again, LIFE-CHANGING. I finally watched the film adaptation on Netflix a few weeks ago – it was all wrong, ALL WRONG – I knew it would be, but I still bawled watching it.
The Little Prince
is a classic. Relevant from childhood to adulthood. It means the world to me.
Bonus! (because I really wanted my picture rows to be nice and even)
Dept. of Speculation by Jenny Offill
is very much settled in the land of adult/literary fiction, but I died reading this book. It made me angry and incredibly depressed and blew me away and I underlined basically the entire book.
The Graveyard Book by Neil Gaiman
is perhaps my favorite Neil Gaiman book. Eerie and quaint and sad and sweet... The perfect comfort read for a self-proclaimed weirdo. If you haven't read this before, add it to your fall reading list. With a cup of tea or hot chocolate, it'll feel 100% spot-on.
So, those are my favorite young adult(-ish) books. I feel pretty good about the accuracy of this list. Do you feel like you know me better now?! (Probably not because I already talk about these books all the time anyway.) Have you read any of these books I mentioned? Did you like them?? What are your all-time favorite YA books & why?